Introducing Hum use cases. Explore practical solutions for top association digital challenges. Get inspired to evolve your digital offerings as you browse scenarios and solutions by department.
With Hum, you'll get inspiration for improving event programming from many data sources across your organization. Hum pulls real-time engagement trends from sources like your learning systems, website, blog, marketing, and, of course, recent events, to show you what your audience is most interested in. Use this information to improve future events content, and create new programming proven to excite and engage members, including those you are most keen to reach. Make your programming more relevant, comprehensive, interesting, and better aligned to specific potential attendee populations you may currently be missing.
Scenario:

It's conference session planning season! How should you decide what topics and sessions to include in this year's event?
Systems:
Data Intelligence - Hum
Blog - Directus
LMS - Litmos
Events - Juno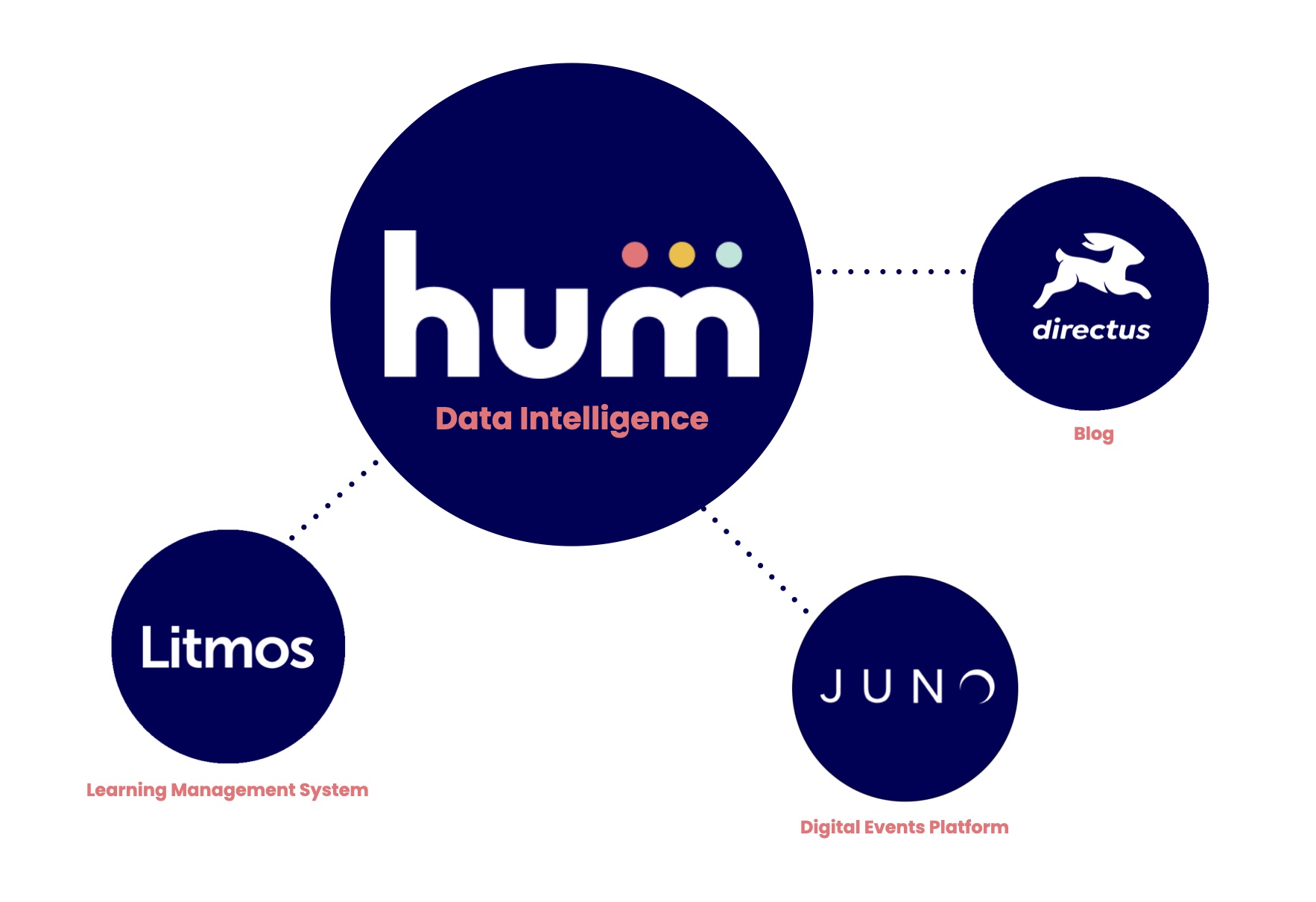 The Hum Approach to Data-Driven Event Planning:
You start by creating a segment of people who attended last year's event. You split that segment by title to get a sense for early-, middle-, and long-tenured career stage attendees.

You look at the top three most popular topics in the last three months across blog posts, learning sessions and past events for each of these segments.

Your team brainstorms, and plans the perfect schedule for last year's attendees - featuring the fresh new content they're most interested in

right now

!

Next, you create a segment of highly engaged association members who did NOT attend your meeting last year. These are your members who are most frequently reading your articles, attending your sessions, or engaging with your community, but not coming to your annual conference.

You decide to add a few extra sessions based on what these engaged members are interested in, and then you send customized emails to the segment of members you're targeting - perhaps incentivizing attendance or highlighting what makes this event special.