Explore practical solutions for top association digital challenges. Get inspired to evolve your digital offerings as you browse scenarios and solutions by department.
Hum collects data from across your entire organization to arm you with hyper-targeted ways to engage sponsors with events. Get deep behavioral insights about the people that interest your sponsor most. Use detailed metrics and trends about these segments from Hum to show your sponsors exactly how you'll engage these targeted people. Understand how well your sponsored activities will perform, based on historical data. Hum gives you the intelligence to have more successful sales conversations with your sponsors.
Scenario:
You decide to work 1:1 with a high-value sponsor to bring their ideal sponsor package vision to life. The sponsor tells you they're interested in targeting young career professionals.
Systems:
Data Intelligence - Hum

Blog + Website - Wordpress

LMS - Talent LMS

Digital Events - Swoogo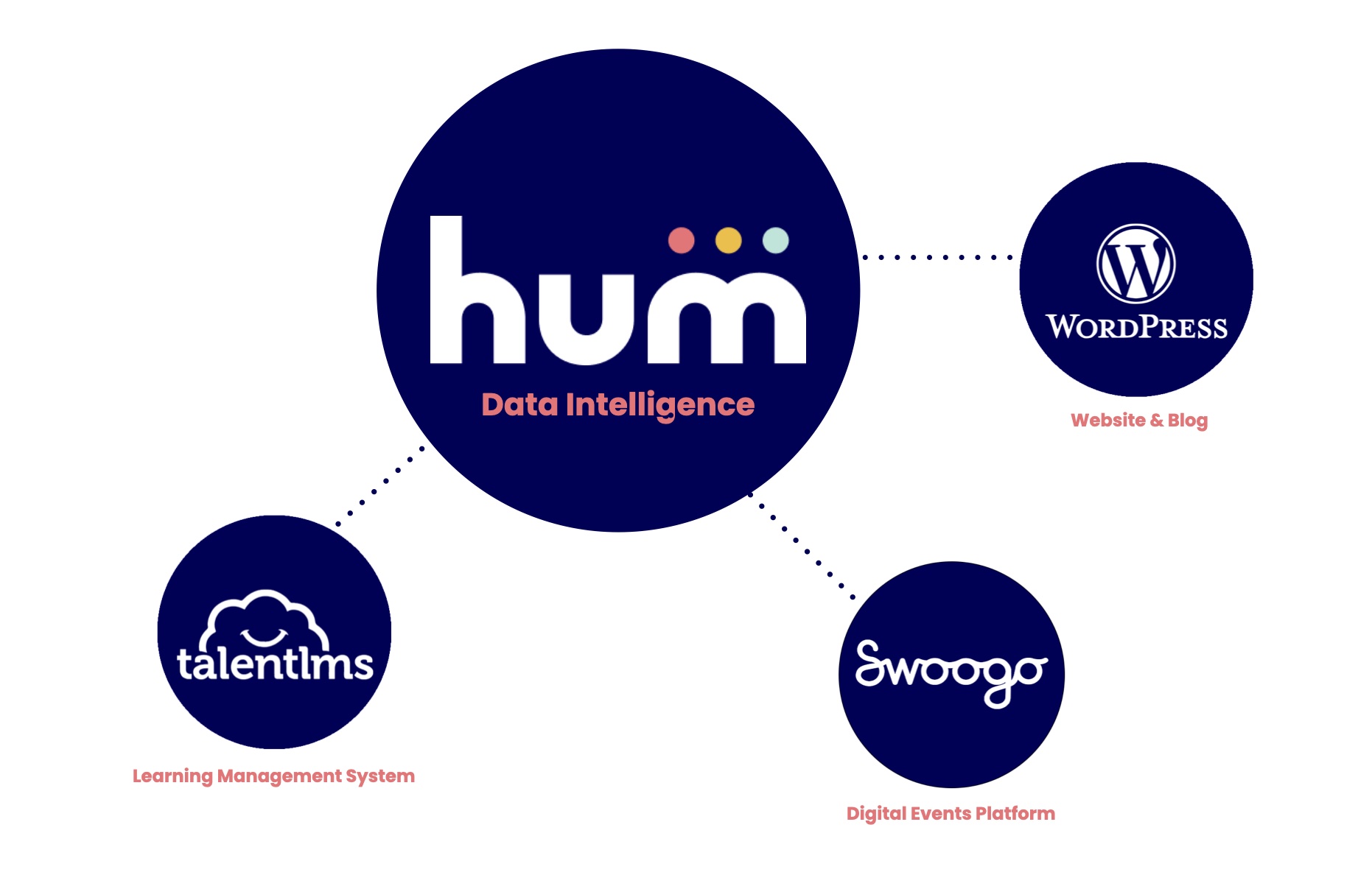 The Hum Approach to Helping Sponsors Engage Young Professionals


Using Hum, create a segment of young career professionals by segmenting for job titles keywords like "assistant", "coordinator" and "associate"

Hum's analytics tools reveal that most of them have been reading about 3 main topics on your blog , so you use this information to nurture them toward registering for a specific session related to these topics at your upcoming conference.

You share the size of your young professional segment and these behavioral insights with your sponsors

Your partner decides to sponsor the young professional session at your upcoming conference, and buy a series of sponsored blog posts on the topics you identified. They love your idea that their sponsorship could extend beyond just the event to include a more evergreen content element, as well.

You continue to analyze the segment with Hum, and curate more content specifically to appeal to this segment based on what you are seeing.

During the program, you share detailed interaction and engagement data with your sponsor - they are very happy!