Explore practical solutions for top association digital challenges. Get inspired to evolve your digital offerings as you browse scenarios and solutions by department
Hum intelligence reveals the data you need to design strategies for new revenue opportunities. Hum also includes a set of features to help you bring those ideas to life. Growing new revenue — the Hum Way — all starts with unified data. Hum connects every system in your technology stack and compiles data trends and insights on your audience. Use this information to formulate new data-driven product ideas, monetize audiences, and uncover new ways to work with sponsors. Hum has the data intelligence to help you strategize, and the activation features to help you act on your findings.
Scenario:
Your content team recently launched a new series of free blog content that is gaining a ton of traction! You want to turn this content into a new revenue line. Where should you start?

Systems:
Data Intelligence - Hum
Blog + Website - Squarespace
LMS - Litmos
Digital Webinars - Zoom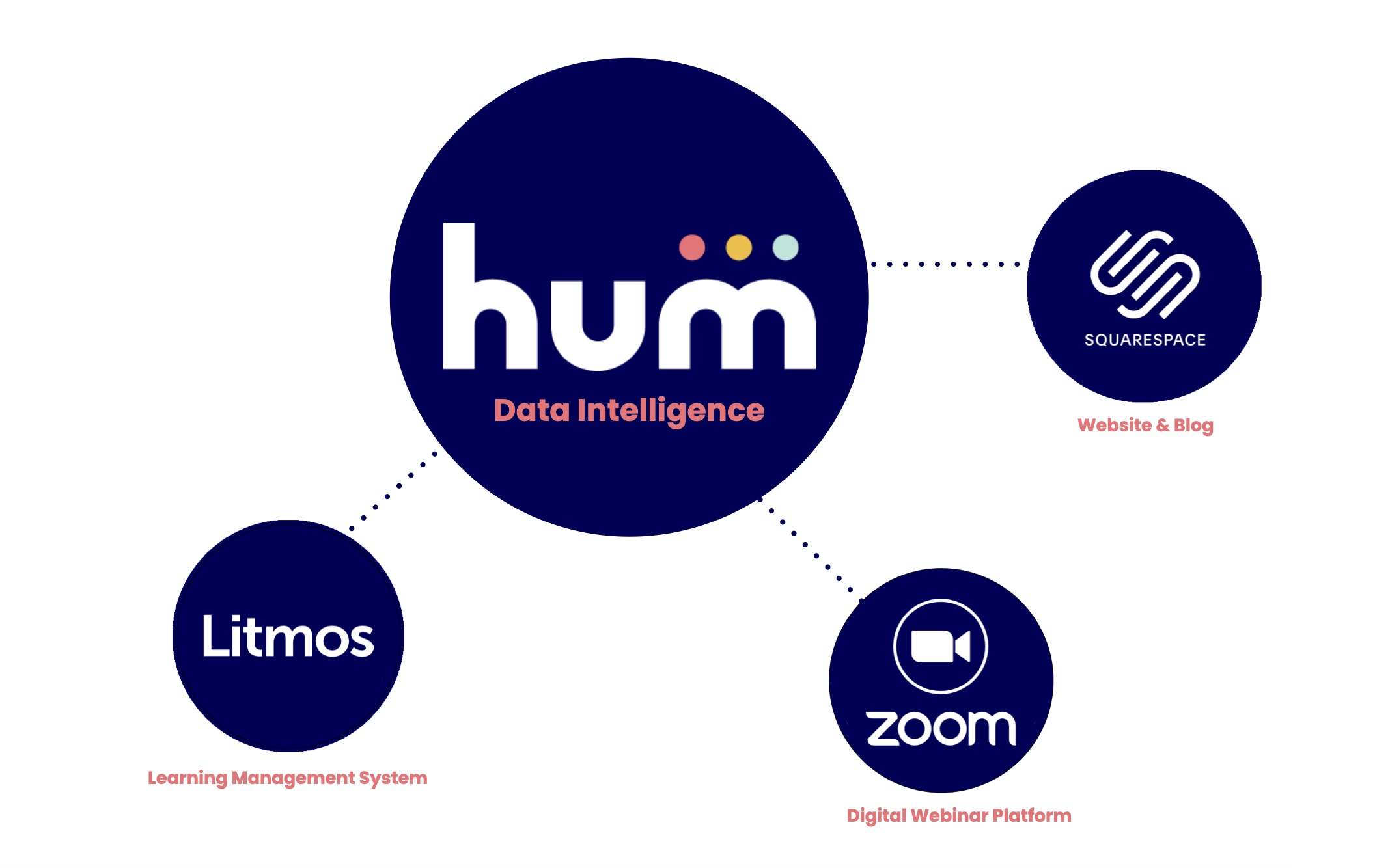 The Hum Approach to Turning Content into New Revenue


Hum shows you which members + audiences are engaging with the free content series.

You use Hum to create a few subsegments based on shared behavioral patterns, and dig in to understand which other articles, webinars and events these subsegments are engaging with.

You uncover patterns that point to a few key topics that all relate to the free content series.

You decide to turn these topics into a three part paid webinar series, open to both members and non-members.

Based on the topics and audience, you have the perfect corporate partner in mind to host and sponsor this series! You approach the partner with the opportunity, including your data-driven rationale. They are thrilled.

While your events team starts working with the sponsor to plan the series, your marketing team uses Hum insights about the subsegments to design marketing funnels around the event, designed with the drivers and behaviors of each segment in mind.

Because of the data-driven customer-based rationale behind the content selection and marketing, this webinar series becomes one of your most popular, top selling series.

Your sponsor is thrilled with the quality of interaction and leads. They want to know when they can host another series with your organization.