The rules of delivering a positive member experience have changed. Modern association members have different experiences and expectations in today's digital world.
While technical advances and emerging communication platforms have increased the ways in which associations can connect with members, it also adds new layers of complexity to delivering a consistently outstanding member experience.
Here are three of the obstacles that hold organizations back from achieving best-in-class engagement, and strategies your association can use to overcome them.
1. Association members are constantly connected

According to the Pew Research Center, 85% of Americans own a smartphone - up from 35% just ten years ago. People worldwide are using smartphones, laptops, and tablets to access the internet wherever and whenever is convenient to them.

This has led to the "always on" nature of online retail and social media, but it's also shifted the expectations your members have around accessing your content and resources, attending events, and communicating with your team.
Your members want to be able to interact with you across countless channels, consume content in their preferred medium, and get meaningful responses to questions instantly.

To maximize the digital experience that you're delivering to your most connected members:
Take stock of your digital channels.

The more clearly you can see which platforms are driving traffic to your resources, the better you can zero in on which platforms are driving new potential members, as well as understand the mix of channels your members frequently use when they interact with you.




Don't forget - this mix may look different when you're communicating with more seasoned members as compared to the millennials or Gen Z audiences you're hoping to attract.



Use member data to drive the content you produce


Do you know which users prefer video content over written content? How many of them are particularly engaged with professional development resources?




Member insights, connected across every device someone uses to access your resources, should play a big role in content development and delivery. When you understand which topics and types of content resonate with key segments of your audience, you can create more of the content that is driving new member growth and engagement from your existing members.
2. Association members have access to superior digital experiences
Tech giants like Amazon, Netflix and Spotify are constantly evolving what it looks like to meaningfully deliver engaging experiences, and as a result, they've drastically raised the bar on expectations for digital experiences.

Capturing the attention of your target market - specifically for younger generations wiht shorter attention spans and more digital saavy - can be difficult if your assoication has historically relied on email blasts and mass communication.
Professional development and networking tools exist online outside of the association realm. If your association isn't able to compete with more accessible digital experiences to continually fulfill the needs of your members, you can bet that they'll seek other resources.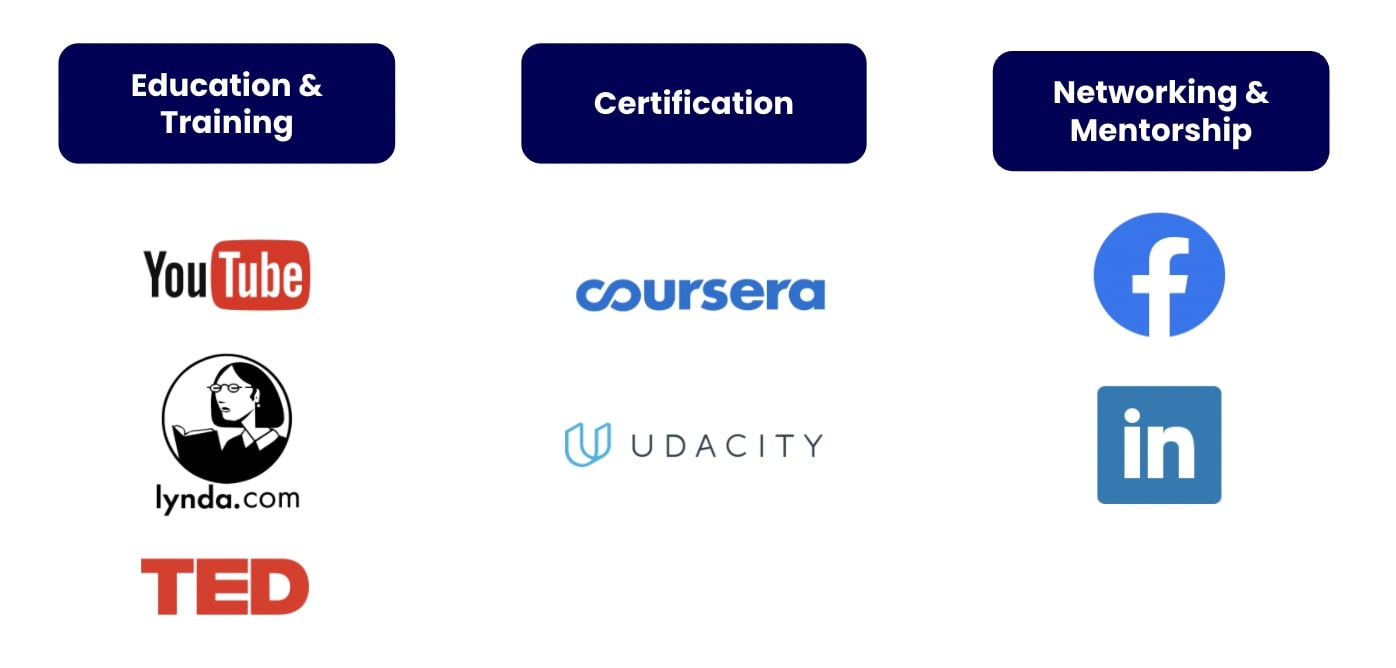 What does it take to stand out from all the noise and to meet the high expectations of your members and potential members?
Relevance.
Get to know the key segments within your audience, and then craft tailored messages that resonate with them. According to Salesforce, "66% of consumers expect brands to understand their individual needs."
In fact, personalization has become an expectation for many of your members. Positive digital experiences with other brands have set the bar on how people expect to be served content online, and associations have to be willing to deliver these relevant experiences in order to grow and retain their membership.
In Hum's State of Personalization Report for Associations, we share how the digital landscape is shifting and actionable strategies association leaders can use to start implementing personalization for their members.
3. Associations have disconnected data
Customer data is plentiful in the modern era. Unfortunately, that data is often trapped across hundreds of different tools, resulting in organizational silos.
When you can't see a complete view of who your members are, what they're reading or watching, and how they're engaging within your association - it's easy to misstep.
Customer data platforms (CDPs) like Hum are important to associations because they connect data from across all your channels, showing you a complete 360-degree view for every member. This leads to better business decisions and more effective interactions with your members.
Building an engaging member journey can bolster non-dues revenue, increase member loyalty and retention, and drive business growth - but it requires coordinated effort from a great team with the right tools.
--
Want to learn more about why personalization is critical to growing associations in the year ahead, and discover ways to begin implementing it for your association? Grab your copy of Hum's State of Personalization Report for Associations - free!