The landscape for marketers in research publishing continues to change dramatically.
This was a huge focus of discussion at the Silverchair 2023 Platform Strategies meeting in September. Hum's own Dustin Smith moderated an illuminating panel on the data-driven future of marketing for publishers, joined by leaders from Oxford University Press, Rockefeller University Press, and strategic consultancy Clarke & Esposito.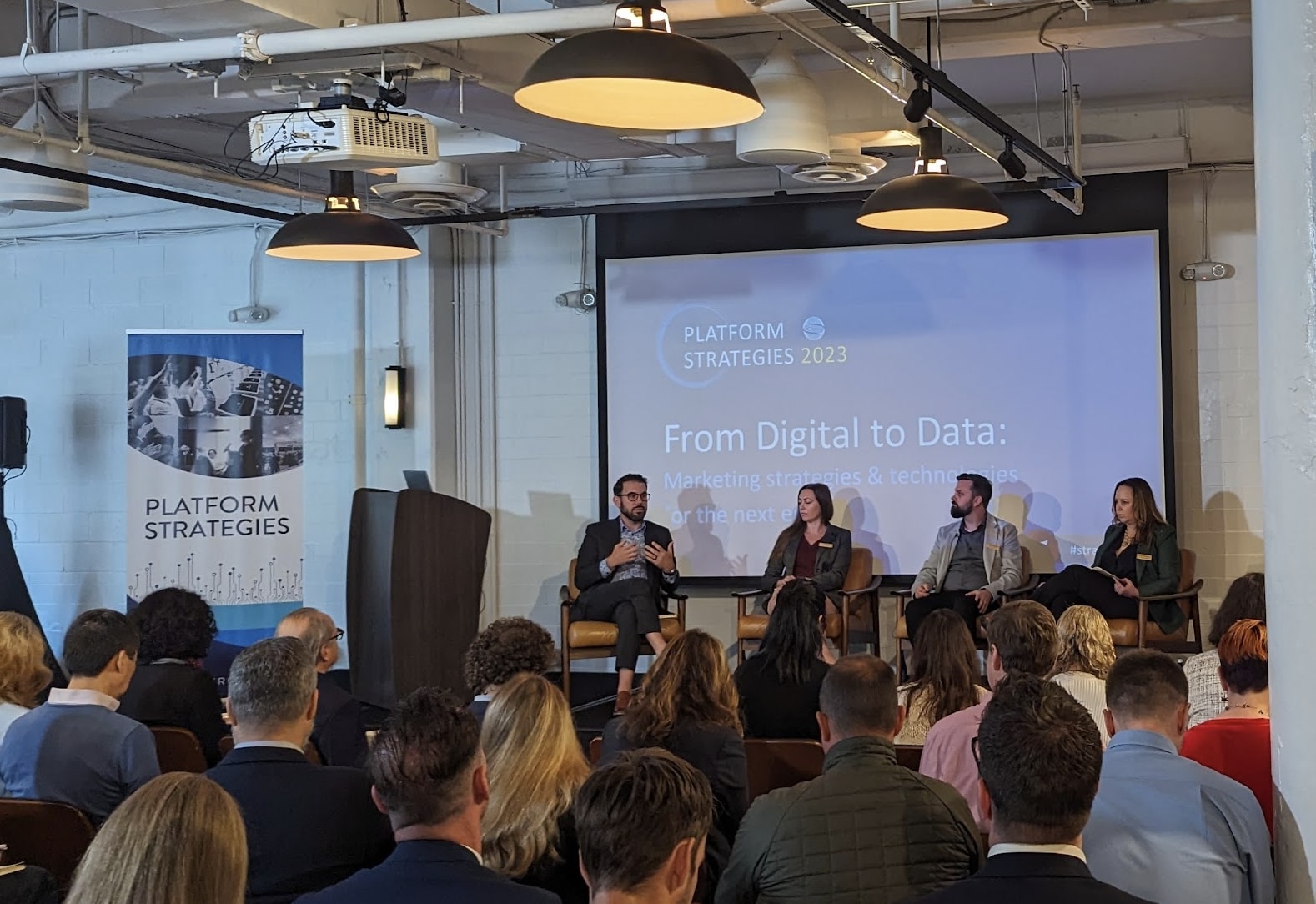 The discussion highlighted massive shifts in marketing, from increased focus on direct author outreach to AI-enabled personalization. New OA policies, industry mergers, and data privacy have required marketers to pivot from B2B to B2C strategies, from siloed to unified data, and from highly produced to highly personalized approaches.
Panelists agreed that lines are blurring between roles, and marketing is gaining prominence in driving growth - especially in the following areas:
Rising Importance of First-Party Data
In a complex content ecosystem, owning first-party data and knowing your users gives publishers a competitive edge. Panelists emphasized investing in technologies to centralize data and build predictive models.
As Rory Williams of RUP mentioned, "Editors have been making data-driven decisions with usage data, citation analysis, rejected article tracking, Altmetrics data, and more, but newer technology has the promise of centralizing deeper insights around behavior."
Colleen Scollans noted in her Clarke & Esposito recap, "Data is required to understand their audience and to effectively promote society products, services, and mission-centric objectives. Data sovereignty (i.e., providing access to partner data) should be a priority for all publishers with society partners."
Author Experience is Crucial
As models shift to fit OA and transitional deals, many publishers are reevaluating the way they build and maintain relationships with authors and reviewers. In many ways, authors have become a direct customer of research publishers.

It's not just readers who are looking for tailored marketing, spot-on content recommendations, and relevant messaging. Personalized, frictionless experiences also help convert and retain authors.
The panel agreed that author marketing tactics - like editors serving as representatives during site visits and conferences, or content marketing like special issues - have been in play for years, just under different labels. "But," as Williams pointed out, "What's new to us is enriched data and behavioral targeting to better identify and meet authors at specific touchpoints along their journey."
Scollans noted, "New competitors, in and outside of the industry, have shown how successful more data-driven strategies can be in attracting new audiences and growing submissions."
The Rise of AI
The rise of AI has opened the door to rapid evolution and opportunity for publishers. From predictive analytics to generative content, AI enables publishers to better understand audiences, drive personalization, and automate workflows.
This means that marketing fundamentals must be reimagined for a new landscape. Teams must review and renew the way they create and structure messages for content generation, personalization, and testing.
As Dustin summarized, "Data and AI mean that the way we've thought about 'core technology' is being flipped on its head." Now is the time for organizations to prioritize their tech stacks and develop teams to be able to use these tools successfully.
Want to know more about how AI is changing the game for publishers? Be the first to get your hands on our upcoming whitepaper: The Bright Future of AI.
Strategic Partnerships and Experimentation
To remain competitive, publishers must embrace partnerships and calculated experimentation.
This refers to collaboration between departments, as publishers and societies learn to think less in siloes and move in favor of unified audience and customer strategies, as well as collaboration between organizations within the industry at large. Consortia can enable economies of scale for martech infrastructure. Vendors and solutions outside scholarly publishing often lead in capability.
OUP's Erin Ganley emphasized, "The key is not a single piece of technology: it's a tech stack, it's people, and it's strategy." A balanced, data-driven approach is required to thrive.
The future of publishing will be defined by those who can quickly adapt. But with the right technology, talent and vision, publishers face more opportunity than obstacle.
Enjoy the visual notes for the session, captured by Silverchair's sketch artist, below - or check out the full recording!