Hum is honored to have been one of six companies recognized as a "New Dotcom to Watch" at the APE 2023 conference.

The Academic Publishing in Europe Conference is hosted annually by the Berlin Institute for Scholarly Publishing (BISP). APE 2023 was held in Berlin, January 10 & 11.
Themed around "Out with the old, in with the new!", this year's conference sessions centered on opportunities to advance scholarly communications in the 21st century.
Hum co-founder and President, Dustin Smith, kicked off the second day of the conference by sharing actionable ways that Hum is helping publishers access and act on first-party data to drive OA revenue, recruit authors, and deliver audience-first experiences.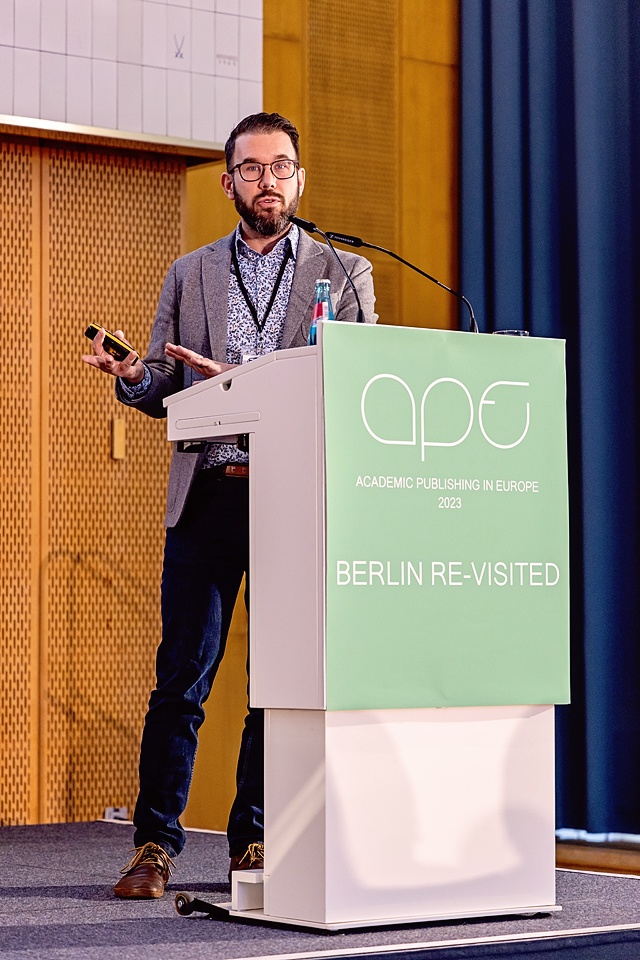 (All Photos by Pink Pepper Content)

The New Dotcoms to Watch session, sponsored by the STM Association, also included presentations from scientifyRESEARCH, Prophy, SciScore, Imagetwin, and Audemic.
Missed out? Watch Dustin's short 7-minute presentation below to learn how publishers can take advantage of the data they're already collecting - or click here to learn more about Hum's use cases for scholarly publishing.